💔 How Do I Break Up With My REALTOR®? 💔
As a Licensed Realtor who works with a lot of online home buyers, this is a question I get a LOT. Well, maybe their question isn't quite this blatant, but chances are, if they are soliciting the help of a Realtor online, this is what they are trying to do. The conversation usually goes something like this:
Me: Have you been working with an agent to find a house already, or are you just starting to look for home?
Them: Well ... we have been working with an agent, but...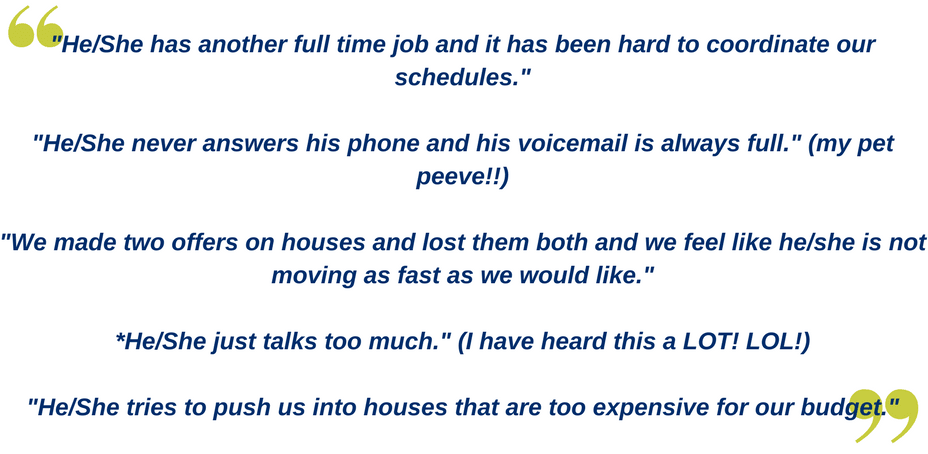 You name the reason, I've probably heard it.
If this is you, the good news is you CAN break up with your Realtor, and here are some things to know:
Most likely, that 'thing you signed' when they showed you a house (and yes, we are all supposed to do that) is called Agency Disclosure. It is NOT a contract that says you 'have' to use them!! Some may tell you that it is, and if that's the case, I would venture to say that they have never actually read it. In fact, the very last line says 'THIS IN NO WAY ENTERS YOU INTO A CONTRACT.'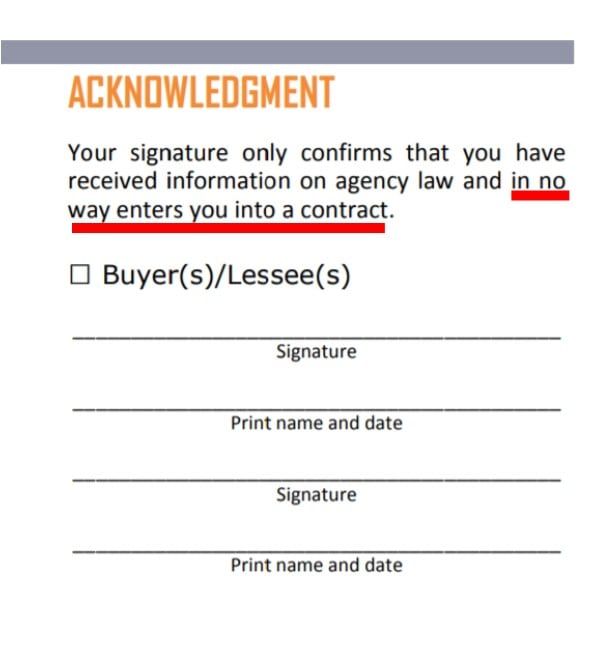 That is a state required form that informs you of the things they can and cannot do as your agent.
Don't be afraid to sign that thinking that it will commit you to them for life ... it doesn't!!
It's actually really good information for you to have, and you are encouraged to hold your REALTOR to every thing written in that pamphlet they hand you. If you've never actually read it, you can do so Here.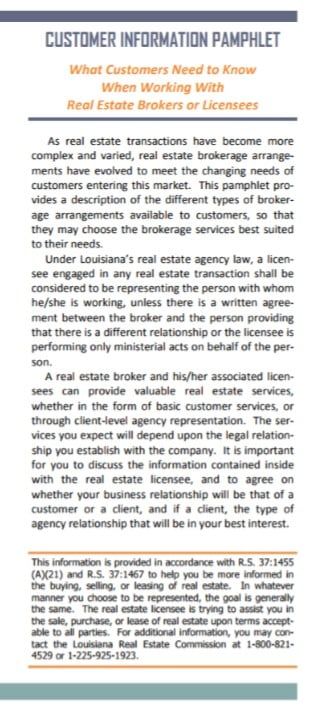 (*On a side note, there is a form called a Buyer Broker agreement. These are rare, but IF that is what you signed, it will specify an end date for your agreement with that Agent or Broker.)
When changing Realtors (which, by the way, is your right to do), there are a couple of things I recommend doing to protect the new agent you are hiring.
1. Notify your previous Real Estate Agent .
The first thing you should do once you have chosen a new agent is to write an email to the previous agent. Just let them know that you appreciate the assistance they have provided thus far, but you have decided to move in a different direction and will no longer be needing their help.
Will he/she know what that means? Yep.
Is that OK? Yep.
Keep in mind, you are hiring someone for a professional service to assist you in a very large and expensive purchase; you have the right to be happy with whom you hire.
2. Notify current Real Estate Agent & sign the Agency Disclosure form.
Now, take that same email, and forward it to your new agent, and have your new agent send you a copy of the Agency Disclosure that he/she has signed, you sign it too acknowledging receipt, and there you have it. You are free to move forward!
Will your 'old' agent get their feelings hurt? Maybe, but the truth is, not all Realtors will be a good fit with all people. A good Realtor will know and understand that. So don't sweat it!