How valuable is a Pre-Listing Appraisal?
Let's be honest, we all want to know the true value of our homes before we put them on the market. When we are getting ready to sell our homes, there are always many things to consider, and obviously value is top of mind for everyone. People want to know how much their home is worth, and rightly so! In my opinion, having a pre-listing appraisal is not the best way to find out that information. I know that sounds strange, but think about it this way:
An appraisal is an 'expert estimate' of the value of your home. This value is determined by a single person who is trained professionally to determine what market value is for your home or land. There are many varying factors that affect appraisals, and there will also be differences of opinion between appraisers on the value given to your property. However, once the appraisal is complete, that value attaches to your home. Any other appraiser that comes to value your home will be able to view it, and I can guarantee that any buyer that is privy to the value given to your home by an appraiser is certain not to offer more than the appraised amount (in fact, they are very likely to offer less in my experience)! This is going to put a ceiling on the amount that someone is willing to pay for your home.
There are also other factors to consider: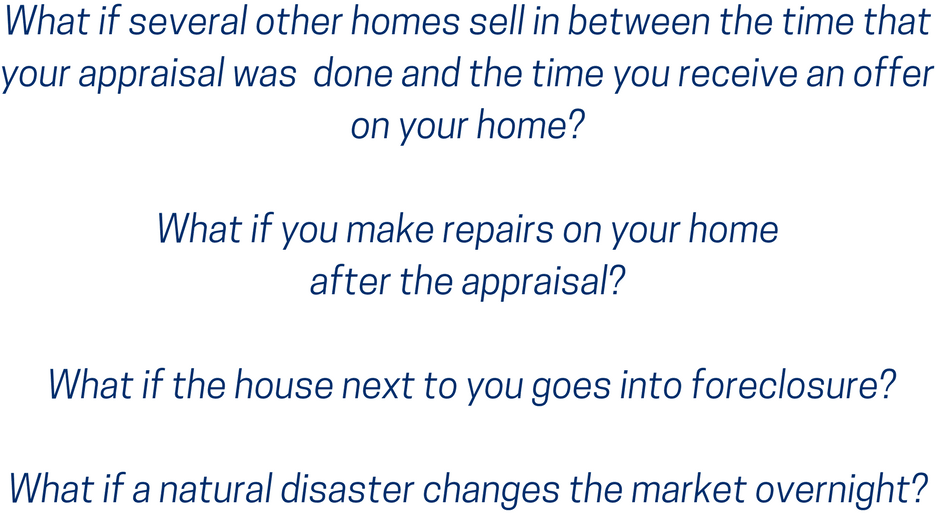 Anything can happen, either to your property or the area around your property, that will affect how buyers value your property. And, after all, our true concern when selling our homes is this: how much value do potential buyers find in my property?
As a licensed Realtor, I will run a Comparative Market Analysis (or CMA) for clients in lieu of recommending a pre-listing appraisal. This is a report that I can generate and determine comps in your neighborhood or area that are active, pending, and have sold within the last 9 months or so. I can tell how long the homes were on the market, how much was paid in closing costs, and many other factors that can help you determine a nice range of value for your home without having the expense and 'cap factor' of the pre-listing appraisal. If you are thinking of selling your home I would be glad to provide this service to you at no charge. It is a great way to determine the value of your home before putting it on the market!