A home is probably the one possession we as Americans find we truly get attached to, and rightly so when you consider the time, money, and effort that goes into making a house a home. As a REALTOR®, I have the privilege day in and day out of seeing people's lives begin in a new home, and seeing a chapter close as they move out of their previous home. Although my job encompasses a lot of different tasks to help buyers and sellers get to their end result (pool inspections, house inspections, appraisals, picking out flooring, paint, making sure the a/c is working property, water heater issues, landscaping, arranging for roofers, plumbers, sewage inspectors, and the list goes ON and ON and ON....), hearing the stories that these homes tell is what makes my job the BEST job on the planet.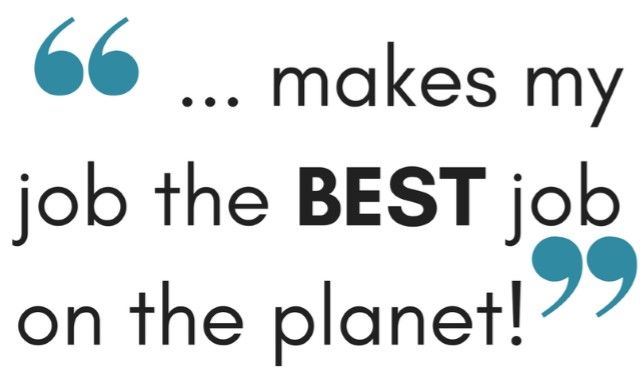 This week in particular, I have been working to help a wonderful family move into house that is being sold by a precious couple who raised their family in the home they were selling. Yesterday afternoon, the couple moving out asked if my buyers would be willing to come over and let them walk the new owners through the 'ins and outs' of the house with them. I had the privilege of accompanying them on this time together.
From the moment we walked in, you could tell the couple was emotional about leaving their home. The wife's eyes sparkled as she talked about the first time she walked through the door at 21 years old after closing on their home. She told us how she laid on the gold shag carpet in the living room (which is now beautiful hardwood), looked up at the ceiling, and just couldn't believe that this house was hers. She remembered the color of the kitchen and how she just knew there was no house more beautiful than the one they just bought.
As we walked through the house, she told us stories about her daughter, she was in the bedroom next to theirs when she was small, and then as she got older, she moved into one of the bedrooms upstairs. She laughed as she remembered when her daughter was a teenager and told us how she used to sneak out of the house through the attic access upstairs, ride the banister wall down to the garage, put the car in neutral, push it down the driveway, and go meet her friends (they caught her one night when she misstepped and put a hole in the sheetrock).
The bedrooms in this home have great big padded benches underneath the upstairs windows. She happily remembered when her daughter's family was young, her grandchildren would come and visit and they would sleep there. And now, her grandchildren are grown and have children of their own.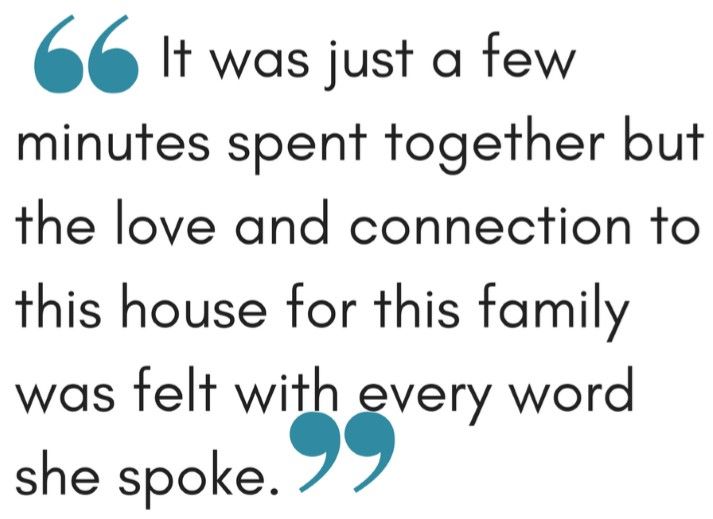 It was just a few minutes spent together but the love and connection to this house for this family was felt with every word she spoke. The last thing she said to my buyer was "this house just needs a family. We are so glad it is getting one."
My buyers pledged that their family would love the house just as much as the family before them, and I know that they are right.

And so the legacy of family time and love will continue inside the walls of this beautiful home.
I know houses are just inanimate objects, but they carry so many memories inside their walls. I consider it such an honor to get to hear the stories and be an important part of helping people find the right home for them. What a blessing to get to see another home filled with the love of a wonderful family!