Preparation + Pricing + Marketing = Multiple Offers
Within 30 minutes of rolling out our Emerge Master Marketing on this listing, the first showing was scheduled!
After just two days with many showings, our seller was able to review multiple strong offers and pick the absolute best!
Call or Text K.C. directly @ 225-405-4466 for more information! This better than new 9-mon...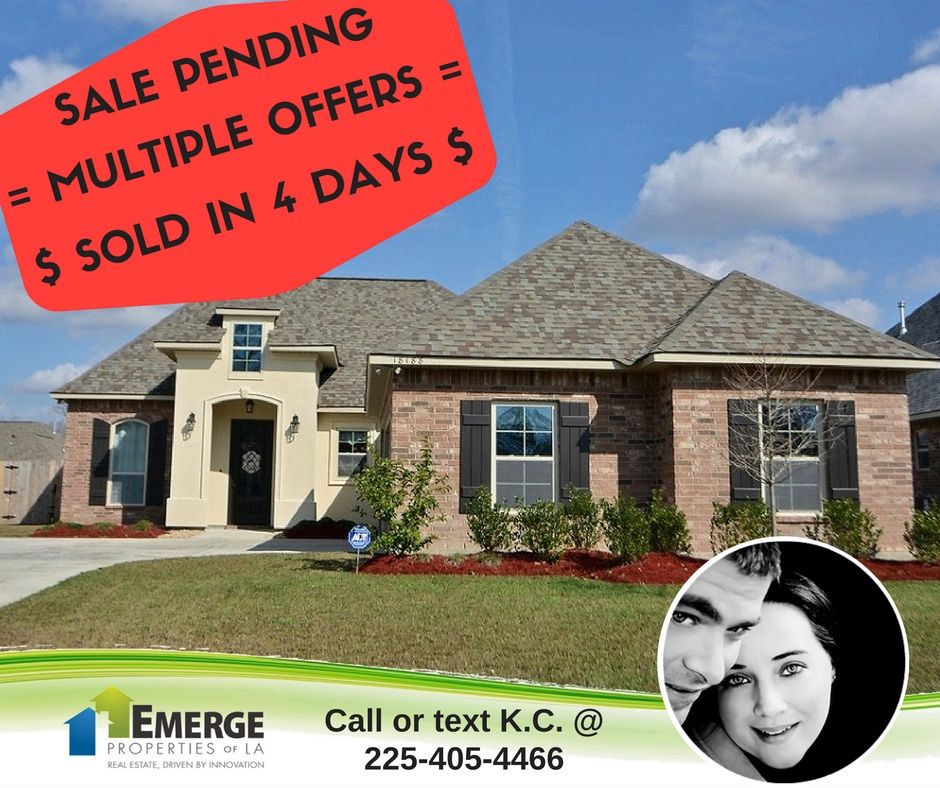 To find out more information on the Emerge Marketing process that helped this seller & to schedule a time to meet with K.C., click below!